We all want vacation pictures that will be cool enough to show to our friends and post in social networks. Yet, as a rule, ridiculous posture or the wrong angle make us hide most of the pictures in the depths of our gadget's memory.
Bright Side will tell you about 12 mistakes we make when posing for summer photos. From now on your pics will be worthy of magazine covers.
#12. "Double" leg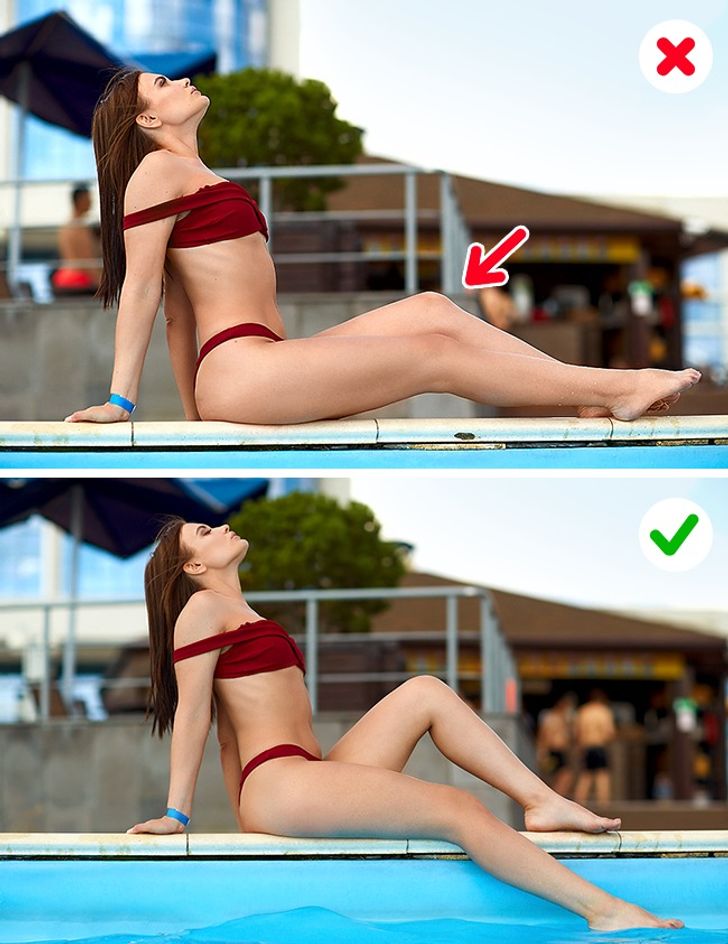 Wrong. The legs are in the same line, creating an effect of a "wide" leg and spoiling a beautiful picture.
Correct. One leg is above the other. Both legs are easily seen, don't merge, and look graceful.